Trust Our Sammamish Irrigation Specialists With Your Plant Choices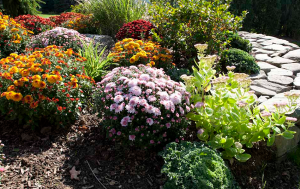 Landscaping is an investment in your home. Whether you're starting from scratch or looking to update or repair existing systems, we've got all of your outdoor needs covered. Our team will show up on-time and complete the job right the first time around so you can start enjoying the yard you've always wanted. Our dedicated team of landscape architects is on hand to answer any questions you may have, provide education on the latest landscape and Eco-friendly technologies, and let you rest assured knowing that your yard is in good hands. We are licensed, bonded and insured and provide a full range of affordable landscape design and sprinkler services, including:
Super Service Guaranteed

It's our job to find the balance between water-saving technologies and the proper amount of irrigation for your yard's needs.
Water usage analysis
Water-saving sprinkler options
Weather-based sprinkler controllers
Sprinkler timers and control pads
Drip irrigation systems
Precision nozzles
In-ground irrigation is the key to maintaining the best-looking yard throughout the year. We can help to make sure your sprinkler system is up to par, and provide recommendation for fixes and upgrades, if needed.
Sprinkler system servicing
Sprinkler head and valve repair
Sprinkler system upgrades
Rain sensor systems
Retrofitting sprinkler heads
Sprinkler pipe repairs
From initial concept all the way through completion, our Sammamish sprinkler repair technicians provide fully functional and aesthetically pleasing landscape design options to suit any budget.
Space planning
Plant and soil analysis
Outdoor lighting
Irrigation system installation
Sustainable landscape options
Garden planters and window boxes
Native landscape and botany
Seasonal maintenance